Life is filled with trying times, and a side income can become your lifesaver. There are countless options for making money online in 2020, but the most feasible one is affiliate marketing. So if you have ever asked the universe how to make money from a website, read on to find out more.
Affiliate advertising has been transformed over the past decade tremendously as the online space and marketing channels evolved. We've watched people, novices within the sphere, give it a go and start sending emails out. Nowadays, people are building entire audiences around particular niches and becoming experts in the field.
Affiliate marketing is the monetization of word-of-mouth marketing. It's a person or a marketer known as an affiliate getting a commission in exchange for referring a product or service to another person. A marketer adds partner links to the merchant site and gets paid according to a particular agreement.
The amount is usually based on the number of clients the marketer refers to the promoted site or the number of people they send who place an order or carry out any other action.
Reaching out to site owners is a great way to sell products online and raise brand awareness. Also, it is a cost-effective marketing strategy as it spreads the word out about the site.
Affiliate marketing is one of the most beneficial forms of marketing because it doesn't presuppose building a product. An affiliate is doing what he knows best, i.e., builds the audience around a particular product or service.
The partnership could be incentivized on:
Registrations
Email sign-ups
Sales
Subscriptions
As you see, sponsorship marketing is not always based on sales per se.
How Affiliate Programs Work
An affiliate program is a part of affiliate advertising. It is a format of advertising activity of an online store or service, aimed at increasing sales. The promoted site provides affiliate members with links, banners, texts to advertise their products and pays interest on purchases made by customers who come to advertise the affiliate.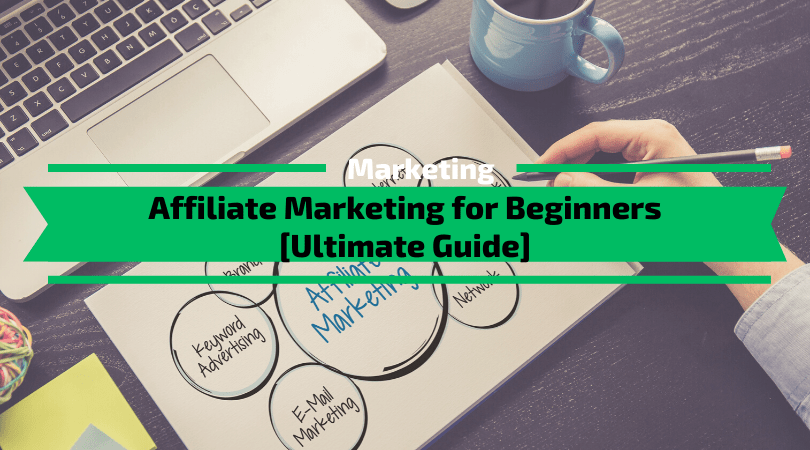 The main difference between a partner program and other ways of earning online is a commission for the result, registration, or sale. There are also programs with payment for clicks (transfers from your site to the advertised site) or displays of advertising materials, but their number is small.
Most people think that partner programs are a way to earn money for webmasters and site owners. But you can make money in a partnership program even without building a website.
You can advertise the sponsored program items; for example, by inserting your partner link in the signature on forums, social media, you can place banners and text links on other sites. All methods work fine except spam.
Now that we've clarified the terminology and covered the basics let's get into the benefits of such programs.
There are quite a few, to say the least:
You can LITERALLY make money when you sleep. It's the motto of almost any income guru. With affiliate advertising, it can become a reality. Therefore, if you are looking for making money online, partner programs have got you covered.
It is a cost-effective business idea. If you have ever wondered how to make a website that makes money, affiliate promoting is what you need. You don't need to save up the specific amount or get any funding.
No specific knowledge or experience is needed. You don't have to be a marketing pro to earn a decent amount. All you need is a loyal audience.
It's great both as a side and main source of income. Partner programs offer a world booming with income opportunities. And it's up to you whether you leverage these opportunities as your sideline or fully dive into the affiliate world.
Now, without further ado, let's have a closer look at the best 2020 SEO affiliate program and the opportunities it offers.
How To Choose The Best SEO Affiliate Program
Any site owner most probably has googled "how to make money with a website" at least once in his professional life. SEO partner programs offer a trusted opportunity to monetize your website by providing relevant products to your followers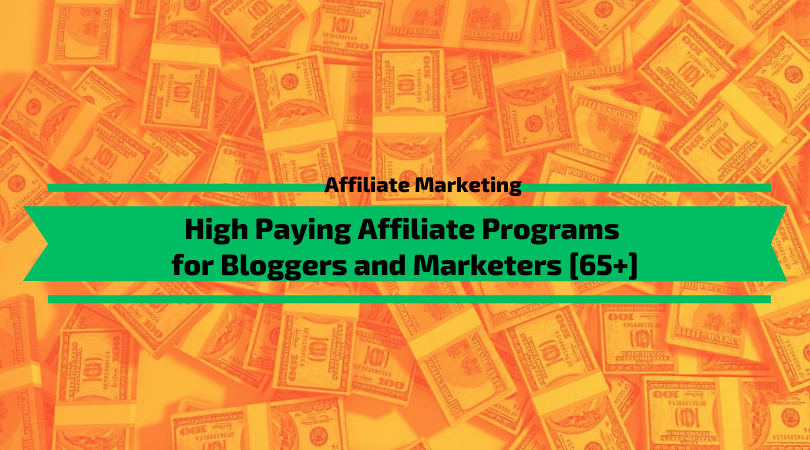 Let's take
GainRock
as an example of an SEO sponsorship program with juicy commissions.
To get started with any program, you need to sign up first. The sign-up procedure is completely free and requires only your name and email address. The platform itself is user-friendly and easy to deal with.
However, if you have any difficulties finding your way around it, a free tutorial will walk you through the process. As you enter their website wondering how to make money by posting google links, you are offered four advertising programs.
GanRock's affiliate marketing programs:
Sounds enticing, isn't it?
Now you might be wondering: Which program should I opt for? Well, it depends on the niche your website holds. If it draws in the general audience or features broad interest topics, you can partake in several affiliate programs. In this case, you will get commissions flowing from several sources, having the record of all transactions in one place.
As for advertising channels, GainRock makes sure you have the most hassle-free affiliate experience.
Affiliate Marketing Promotional Tools:
Banners – animated pictures, which attract the maximum number of people's attention and encourage them to click on a referral. Today, they represent the trendiest advertising format on the Internet. Also, they are extremely easy to set up. All you need is to copy-paste the link;
Content – If you have devoted followers, content is the mighty tool that will generate lots of referrals. Just make sure to craft compelling reviews and insert a promoting link;
Relevant forums – Forums that feature the topics dedicated to the promoted site are the ideal spot to share your opinion (and the partner link as well);
Social networks – These are brimming with promoting opportunities as well. Make use of the creatives GainRock provides and enjoy the perks of a passive income;
Broadcasts – these will work wonders if you have built a close relationship with your audience. Just insert some convincing phrases and describe the product's benefits. And voila! There you have it.
To get the better of the channels mentioned above, use cross-promotions, i.e., advertise the item using several channels at once.
The Bottom Line
There are plenty of reasons why you should opt for partner programs as an online income source. When done correctly, it may bring you an impressive amount of money each month without breaking a sweat.
Although promoting usually takes a lot of effort and resources, SEO affiliate programs such as GainRock offer a hassle-free untapped world full of advertising opportunities.