If you are working hard burning both ends of the candle and wondering if there's an easier way to pay the bills and enjoy life, there is.  Learn how to make passive income using these 10 unique ideas. Then start living as though money grew on trees.
#10. Rent Out A Room [Recession proof]
If you have a spare room, put it to use. Rent it out on a short-term basis to someone visiting your town who prefers to stay somewhere other than a hotel. It could be for a few days or several months.
Renting part of your house may seem quite the opposite of passive, but if you include a maid in the price to put the room together between guests, then you can learn more towards the opportunity of turning it into passive income.
#9. Create An Amazon Affiliate Online Store 
If you would like to earn money as if you owned an online store but you don't want to deal with fulfilling orders or selling anything online, amazon affiliate marketing might be for you.
Affiliate marketing is one of the great ways on how to make passive income. By promoting their products, Amazon will pay you a percentage of everything you sell.
All you have to do is create a website that draws customers to a particular product and then recommend the item to your guests. Your visitors can click on your links that will take them to Amazon.com. Amazon is set up with enticing pages that can then sell the merchandise. If the person purchases the item within 24 hours of clicking on the product, you get a commission!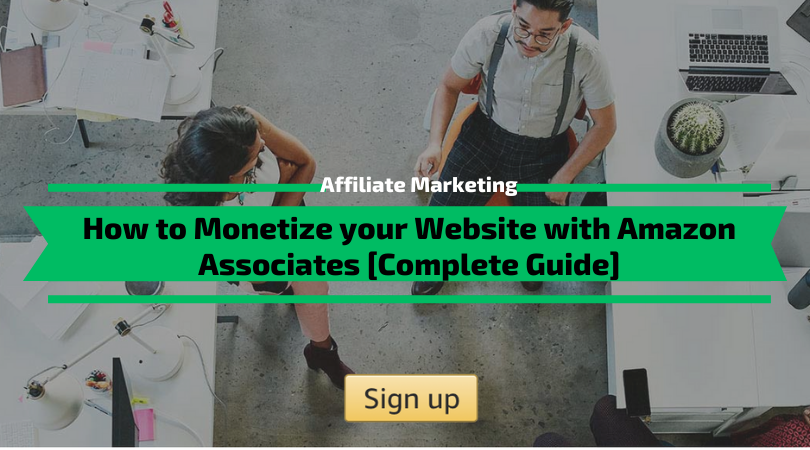 Affiliates usually receive up to 10% of the selling price. Some people make over $50,000 a month using affiliate links. It's almost like owning a store with no inventory.
#8. Get Out Of Debt [Recession Proof]
Most people wouldn't think of getting out of debt as a way to earn income but paying off your debts is like putting money in your pocket. Instead of paying creditors interest, you are keeping the savings.
This is on of the great ways on how to make passive income. You can then turn around and use that money to earn interest in a high-yield savings account.
Begin by paying off your highest-interest debts first. For instance, if you owe $10,000 on a credit card that charges 20 percent interest, you would ultimately pay $2,000 in interest.
If you owe $10,000 on a different credit card that charges 12 percent interest, your yearly cost could be $1,200. By paying off the first credit card, you would in a sense, be earning $800 more the first year than if you paid off the second credit card. Of course, the amount of interest you save will change as you pay off the debt.
If earnings are low, it's better to pay off your debts than invest your money in saving accounts. By saving the money instead of paying the debt, you lose money. An example of this would be if your debt of $10,000 costs 12 percent in interest and you have $10,000 in savings earning 1.5 percent interest, then you are really losing $1,050.
That is the difference between the interest amounts. Once you are out of debt, check into investing the money you normally would have budgeted to pay off your debts.
#7. Lend To Peer [Recession proof]
Once you are free from debt, there is another way of making a passive income that is faster than what you could earn with a savings account.
Peer-to-peer lending gives you the opportunity to loan funds to people at high-interest rates. You could earn anywhere between 6-10 percent interest. This is even higher than investing in money markets.
To get started, you can open an account with a company like Lending Club and add your checking or savings account on their bank account page. Typically, you need to invest a minimum of $2,000. You can choose the level of risk you want to take by sorting through the available loans. Once you have determined the conditions of your loan, you can place your order, and Lending Club will invest your money for you.
United Airlines has even gotten into the action. They offer one award mile for each dollar the lender has invested up to $100,000. It's especially a great benefit for people who like to fly.
How to make a passive income? Try peer to peer lending.
#6. Refinance Your Mortgage
Refinancing your home costs may not seem like a passive income, but if you can get a better rate, you will save a lot of money. Although this is not exactly passive income, it will free up and increase, your monthly cash flow.
The growth is because you can decrease your mortgage payments by refinancing at a lower interest rate. If you lower your payments by $250, that adds up to savings of $3,000 a year. If your closing costs are around $3,000, you will break even the first year and then reap the rewards every year after that until the mortgage is paid in full.
#5. Invest In Real Estate
Many millionaires today started out with only a few hundred dollars in their wallet. They invested the money they had into real estate and grew their fortune. This form of income is passive if it is done correctly. You can purchase residential or commercial real estate at low prices and then use it as rental income.
These properties will have to be managed, but you can hire a professional property management company to maintain your investments and rent them out to tenants. Include the management fees in the rental rate so that you can earn a worthwhile profit.
If you don't have the capital upfront, you can try Fundrise. With as low as $500 you can be a part of their dividend earning real estate program. Your investment allows you to simply co-own properties, and Fundrise makes all the laborious rental arrangements.
#4. Create An Online Course [Recession proof]
Online courses are very popular. You can learn most anything by searching >online. You can put together packages that include e-books, videos, and informative emails that can earn you passive money ranging between a few hundred dollars to $30,000 or more.
To put together an online class, you should create a course that fulfills a need, based around skills you are familiar with. Outline the information that will be taught and use a course builder like Teachable, Udemy, or Learndash to put it all together. Determine your strategy on marketing to your target audience and build your classroom.
#3. Sell Your Designs [Recession proof]
If your talents lie in the arts, you may find passive income designing pictures for products you can sell. Design crafty quotes for t-shirts or cool pictures for hoodies. You can put your designs on coffee mugs or other products and sell them on sites such as CafePress.  
#2. Write A Book [Recession proof]
Many people have a story to tell. Write yours down and make it into the next best-selling novel. After writing your book, you need to come up with an effective marketing strategy. Once you do, your residual income will start to pour in.  
​You can self-publish your book through CreateSpace. This publishing and distribution site is free and streamlines your books into Amazon.com. If you need help setting up the interior and cover of your book, CreateSpace offers professional assistance for a reasonable price.  
 ​Another option in book writing is to create an eBook. The books are pretty simple to put together and can be 50 to 80 pages long. Write about popular topics such as "How to Organize Your Home" or "How to Market Your Products." 
#1. License Your Photos [Recession proof]
If you love to take pictures, you can turn your hobby into a passive money-making opportunity. You can sell your images on websites such as iStockphoto and Shutterstock.
They pay a flat fee or a percentage when someone buys your photo. Check into what the requirements are for you to submit your images and start your portfolio today.  
 ​You can also decide what kind of license you want to agree upon, such as commercial rights (for commercial purposes), non-commercial rights (for blogs or personal websites), first rights (having the ability to resell your pictures again), and one-time use (to use the image for one specific purpose).
You can submit pictures of people, food, places, animals, and just about anything else you can think of.
Conclusion
Earning passive income may not sprout from a fortune-producing money tree in your backyard, but it could help you get out of a financial rut.
It could also help you earn extra money for whatever you desire. All in all, passive income can provide additional dollars in the bank and free up more time in your day, so you can spend your hours the way you want to while your money rolls in, all by its self.