The cryptocurrency market represents a powerful economic engine in the digital age, with its value having recently broken through the $1.5 trillion barriers.
This followed a further rally in Bitcoin and Ethereum, with the former having seen $1.5 billion worth of tokens bought by electric vehicle maker Tesla (as the brand looks to incorporate Bitcoin into their core business model).
As crypto tokens inch closer towards the consumer mainstream, experts are continuing to predict that they could ultimately replace fiat currencies. But is this viable in the near-term?
The Rise of Cryptocurrencies
While Bitcoin remains the poster boy for the crypto market and a token that has blazed a trail for others to follow since its inception in 2009, hundreds of coins and infrastructures are available to investors.
This has boosted investor sentiment in the market, while the emergence of burgeoning third-generation blockchains is encouraging even further capital outlays (we'll have a little more on this below).
As we've already touched on, the global crypto market capitalization is now estimated at $1.63 trillion, with this having increased by more than 3% a day in recent times. Bitcoin alone has a fast-growing market cap of $983 billion, with this asset worth a staggering $52,894.45 per coin as of February 19th.
The second-generation cryptocurrency Ethereum has also reached a total market cap of over $220 billion. This has successfully built on blockchain's foundations to extend the global digital payment system.
What are the Barriers to Widespread Crypto Adoption?
Given the relentless rise of cryptocurrency, it seems likely that digital tokens like Bitcoin will become omnipotent at some point in the future.
However, aside from the inefficiencies and issues with the scale that continue to blight first and second-generation cryptocurrencies, there are barriers to this proposition. We've seen Bitcoin transaction fees soar while processing times have dwindled, for example, as the network has struggled to scale in line with increased demand.
It's important to consider outside of speculative investment, where individuals can trade cryptocurrencies freely after a simple MetaTrader 4 download. Remember, practical applications for cryptocurrency and overall adoption rates remain relatively minimal, even in the retail and banking sectors.
While this trend may be beginning to reverse as institutions such as Tesla and Barclays focus on integrating cryptocurrency into their business models, Bitcoin's notion is a commonly used currency seems light years away from a practical perspective.
Is Third-Generation Blockchain a Gamechanger?
The main caveat here is the emergence of third-generation blockchains, which have been specifically designed to scale and tackle the inefficiencies associated with their predecessors.
Take Chainlink, for example, a decentralized Oracle network that has already forged commercial partnerships with Oracle, Google Cloud, and SWIFT. The latter is particularly relevant given the brand's retail credentials, with Chainlink banking on its high transaction volumes and immense potential for scale to provide game-changing value.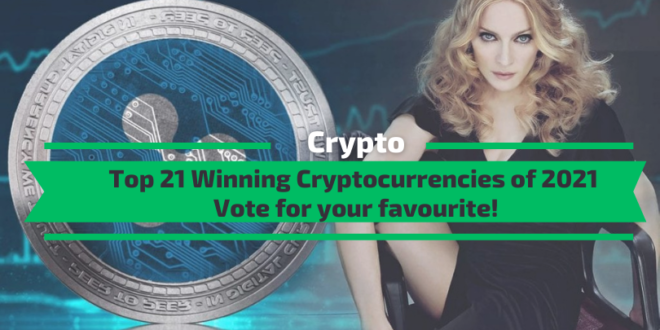 Should these blockchains gain traction in the market and provide greater functionality in the consumer mainstream, we could see a scenario where digital currencies become increasingly widespread benefits from global mass adoption.
However, this has yet to be seen, and for now, the notion of cryptocurrencies taking over from fiat alternatives seems as fanciful as ever.